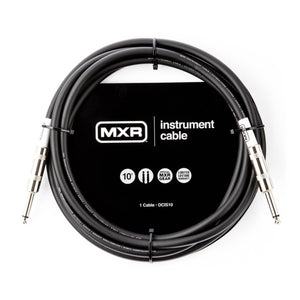 MXR instrument cables are designed by musicians for musicians with tone and durability in mind.
Length: 10'
Style: Straight/Straight
Sweet Spot capacitance means these cables are designed to translate the right tonal harmonics from pickups that enable both guitars and basses to sound big and rich, whether acoustic or electric. Oxygen-free copper (OFC) conductors keep your instrument's tone pure and OFC spiral shielding blocks unwanted interference while keeping the cable flexible and lightweight. PVC outer jacket enhances flexibility and noise rejection while providing additional protection.
Go ahead, make your day...